stuck in self-sabotage, procrastination, and feel like you just can't get it together?
IT'S TIME TO DISRUPT YOUR LIFE AND TRY A TRANSFORMATIONAL STRATEGY THAT WORKS.
JOIN THE 90-DAY CHALLENGE •&nbsp
THERE'S A REASON WHY YOU'RE SELF-SABOTAGING, STUCK, AND SPUN OUT.
After spending years overworking, overthinking, and spinning my wheels, only to end up sick and burned out, I found an easeful way to take control of my time and decisions to live a full life of freedom, fun, pleasure, bliss, and success.
Committing to this transformational journey took me from being suppressed and searching to living my dream life, running my business on purpose, and feeling like I'm 25 again (at 53).
There is no hack. There is no one-size-fits-all path.
There is no way out of it; there is only moving through it.
everything in your life changes when you choose to COMMIT to your very own unique transformational journey.
YOUR JOURNEY IS BETWEEN YOU AND YOU.
We create our own lives through the choices we make every minute of every day, and when you're dishonest with yourself about what you need and want, you're designing a false life.
You're living a lie.
And that lie not only hurts you, but it also hurts those closest to you.
It's one small choice after another every day for many years and for many reasons: protection, survival, societal pressures, learned behavior…
Some of it is conscious—it's the 'right' thing to do, I'm ok, I've got it handled—and a lot of it is unconscious.
Saying yes when you want to say no.
Saying no when you want to say yes.
Changing the tone of your voice.
Remaining silent instead of speaking up.
Denying yourself what you need.
Not asking for what you need.
Rejecting your own feelings.
Burying emotions.
Self-alienation.
The clothes you wear.
Staying in toxic relationships too long.
Running away from healthy relationships.
Ignoring the yearning for something different.
Allowing the voices of others to be louder than your own.
And the list goes on….
It's a slow burn.
Ultimate internal freedom is the only way to a self-fulfilled life. And the only way to ultimate internal freedom is through brutal self-honesty and radical self-responsibility.
It starts with awareness and the courage to make different choices.
To stand up for yourself.
To change the narrative.
To give yourself what you need.
To lean in and listen to yourself.
To care for yourself as you would your own child.
And allow your voice to be louder than anyone else's.
The journey of coming home to yourself isn't easy, but it's so worth it.
YOU are worth it.
JOIN THE 90-DAY TRANSFORMATIVE JOURNEY LIKE NO OTHER.
This is NOT another online course that you join and then forget about...
THIS IS A LIVING BREATHING CONTAINER OF ENDLESS INSPIRATION, CURIOSITY, GROWTH, EXPANSION, AND SISTERHOOD.
90 DAYS OF TRANSFORMATION
90 DAYS TO BRIDGE THE GAP
You Have To Make a Bold Move to get the big breakthrough.
This is only the beginning.
Action turns self-doubt into confidence.
Action is the cure for procrastination.
Challenges/Failures = Feedback
Commitment is everything.
YOU MUST BE IT TO LEAD IT
your mind chose suppression. your soul wants freedom.
THE MOMENT I EMBODIED TRUE SELF-LOVE EVERYTHING IN MY ENTIRE WORLD SHIFTED
your dream life is possible. it's right there in front of you. you just need to say yes to the journey.
The dabblers.
The procrastinators.
The excuse-makers.
Those who never complete their goals.
Those who break promises to themselves.
Those who are multi-creative, distracted by shiny objects, have too many ideas rumbling around in their heads, and have no idea where to begin.
Those who are right on the edge of stepping into the fear, excitement, and craziness of what could be.
this is your invitation to
Align yourself to what you truly want in life by committing to 90 days of self-mastery. Learn how to reconnect with yourself, take action, and make big changes.
PICK THE THING YOU'RE GOING TO COMMIT TO FOR 90 DAYS CONSECUTIVELY.
We're doing things differently in this space. Instead of me picking the one thing to focus on, YOU'RE GOING TO CHOOSE THE ONE THING THAT YOU'RE GOING CHANGE IN YOUR LIFE.
When you COMMIT to taking action on the one thing that'll truly move you forward in life, you'll feel empowered, energized, and focused.
COMMIT to running everyday for 90 days, start a creative project, launch a business, or finish an online course. You choose.
TAKING ACTION—MOVEMENT—IS THE ONLY THING THA'TLL GET YOU OUT OF A SLUMP.
The best way to make the most out of 2023 and beyond is to start the thing NOW. The last thing you want is to be in the same place you were last year. Let's roll.
SAY GOODBYE TO SUPPRESSION AND HELLO TO TAKING ACTION
We hold ourselves back for all kinds of reasons; some external and conscious, and most times due to unconscious behaviors and habits that have us stuck in a loop pattern.
That's where I was when I found myself deep in depression about five years ago. My doctors couldn't help so I started doing my own research and slowly worked my way back into the light.
Within that space, I found some changes were easy to make while others were a bit more difficult. That's where I landed on doing the thing for 90 days.
It doesn't feel as overwhelming when we promise to do something for 90 days—our brain and body can handle that kind of commitment.
Join me in the 90 day challenge! Pick one thing you want to change—can be running every day for 90 days, drinking water every day for 90 days, posting to social media every day for 90 days, or finishing an online course. You pick! We'll all come together and help each other stay grounded and on track!
Let's do this!
WHAT'S INCLUDED IN THE PROGRAM:
90 days of loving support with a bit of a butt-kicking mixed in
So here's the deal. When you COMMIT to yourself and join this program, I will COMMIT to you and walk alongside you as you train in self-mastery. We're going to love ourselves through all the emotions that come up during our 90 days together, and we're going to have lots of dance parties to move energy and celebrate wins. Change doesn't have to be complicated—it can be easy, and it can be fun.
Community is the best way to make changes that last. This is the most supporting and loving community you'll find online. Everyone in COMMIT values transformation and personal growth at a deep level. We all speak the same language and we all hold each other capable to foster and build ownership. you will see first hand how individual actions create community results. When we all come together with a common goal of COMMITTING to ourselves, magic unfolds.
You'll transform into the woman you envision and yearn to be one step at a time. You'll discover what it feels like to live outside the box where there are no limits. When you're connected to the part of yourself that's certain, you'll never underestimate yourself again.
Only you know where you've gone to get to where you are today. Now is the time to go further. Stand strong and soft with an open heart while building a beautiful life in daily chaos. You can hold both—the creation with the crumbling. Self-master sovereignty over self-sabotage.
WEEKLY LIVE GROUP COACHING
You'll receive personalized coaching with me each week.
I'll jump into the Facebook group each Monday and go Live to help you jumpstart your week.
Each Thursday I'll host a Live Q&A in our Zoom room.
And I'll be present in the Facebook group asking and answering questions.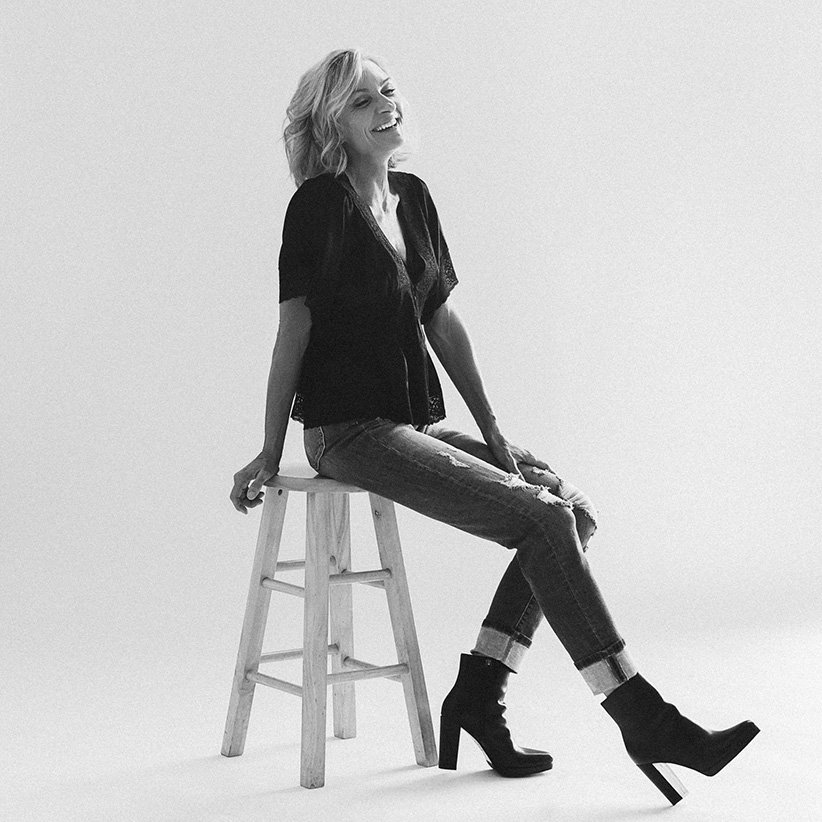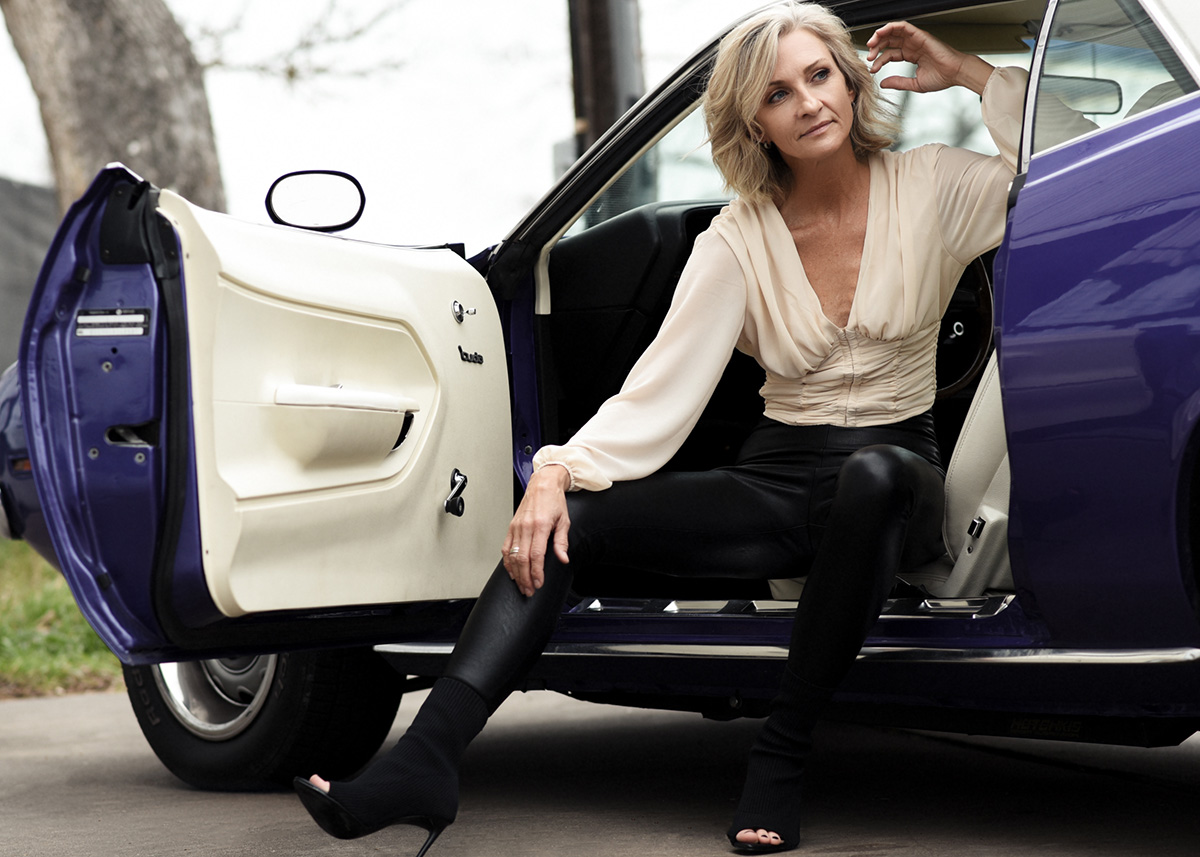 Monthly one-to-one coaching with me. A customized action plan designed just for you based on your needs. Tools, action steps, and daily routine practices to keep you on track between throughout our 90 days together.
A safe space with full support to bring awareness, honor, and heal challenging aspects of your past or present emotions, limiting beliefs, blocks, and stories. Guidance in achieving your goals to live your visualized dream life.
Our Facebook group is a safe space to grow into your goal. A loving community to invest in yourself and receive the emotional support you'll need to succeed. A place where you'll fall in love with the transformation and the journey.
We'll cheer each other on, share success, and ask for help. This community is a soft yet strong bunch of humans who are interested in being 1% better than they were yesterday while bringing others along for the ride.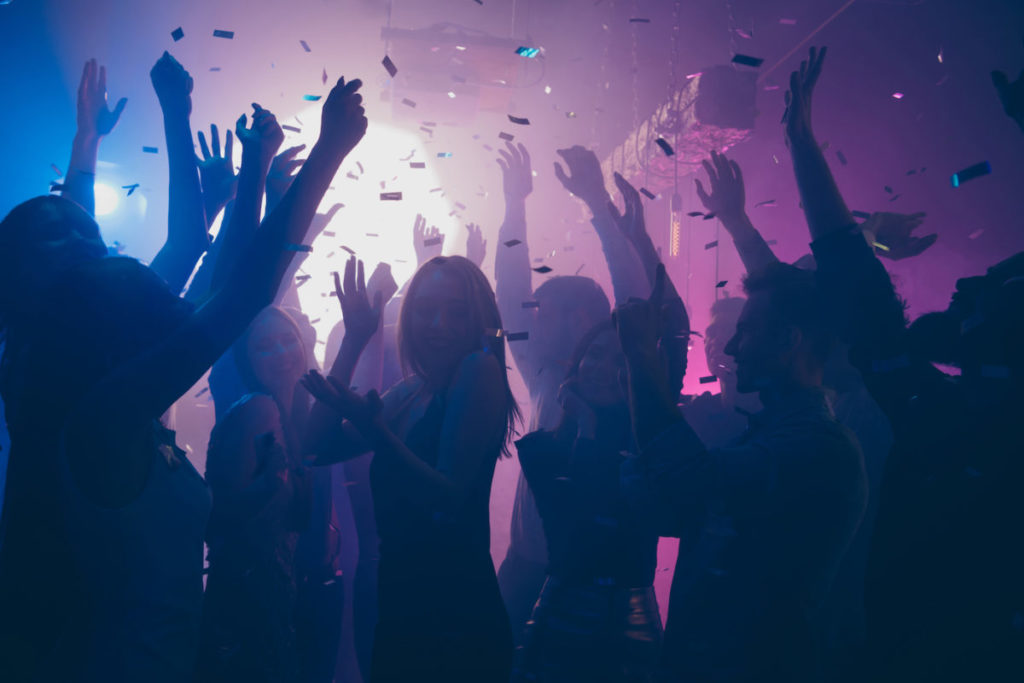 ...for those who pay in full
HUMAN DESIGN READING: VALUE: $333
discover how you're designed to interact in the world & with yourself
The road to the happiest, most successful YOU is through a deep understanding of your human blueprint. Learn more about your innate traits and gifts and how to revel in your emotions—in all of the emotions, good and bad. You'll discover the art of living within your energetic strategy to make decisions effortlessly through your body's innate wisdom while living in your zone of genius to uncover your life's path. Learn to love yourself for exactly who you are.
or 3 monthly payments of $369 *(PIF bonus doesn't apply)
what are you waiting for?
YOU NEED YOU.
YOUR COMMUNITY NEEDS YOU.
THE WORLD IS WAITING FOR YOU.
It feels very genuine and heartfelt to share my wonderful experience working with Tina LeAnn, who was referred to me by a trusted friend. Tina is such a joy to work with as she is a fun, creative strategist who helped me develop my brand and image with ease. She did a lot of the heavy lifting!
You may think you know what you want going into a project, but Tina focuses in on hearing you and applying her mastery and research to bring your vision to life. She ultimately designed an amazing website to share my story and showcase my business…including taking some great photos of me which brought out my personality and were perfect for my website. Her follow through is excellent and she delivers what she promises – and more!
Tina's brings a lot to the table and her scope of expertise is beyond just branding, coaching and website creation. So, we will be working together on an ongoing basis to market me and my business. She is simply too much of a gem to not have her energy, creativity, and great thinking as part of my life and business going forward.
Tina has a calm, focused nature and is both intuitive and strategic which is a rare combination. She seems to know where you need to go with your life and your business way before you do and then gives you the tools to get there.
Through working with Tina I discovered that I'm actually a fairly killer manifestor (and I wasn't even really sure I believed in it until these sessions!). Tina gave me the confidence to tap into this gift and the tools to do so.
Tina went above and beyond in providing me with the tools to grow while holding space for my personal development. So, if you are looking for a coach who has a super rare mix of grit, grace, empathy, and a ballsy attitude to success then you have just found the perfect person. Don't hesitate – just don't x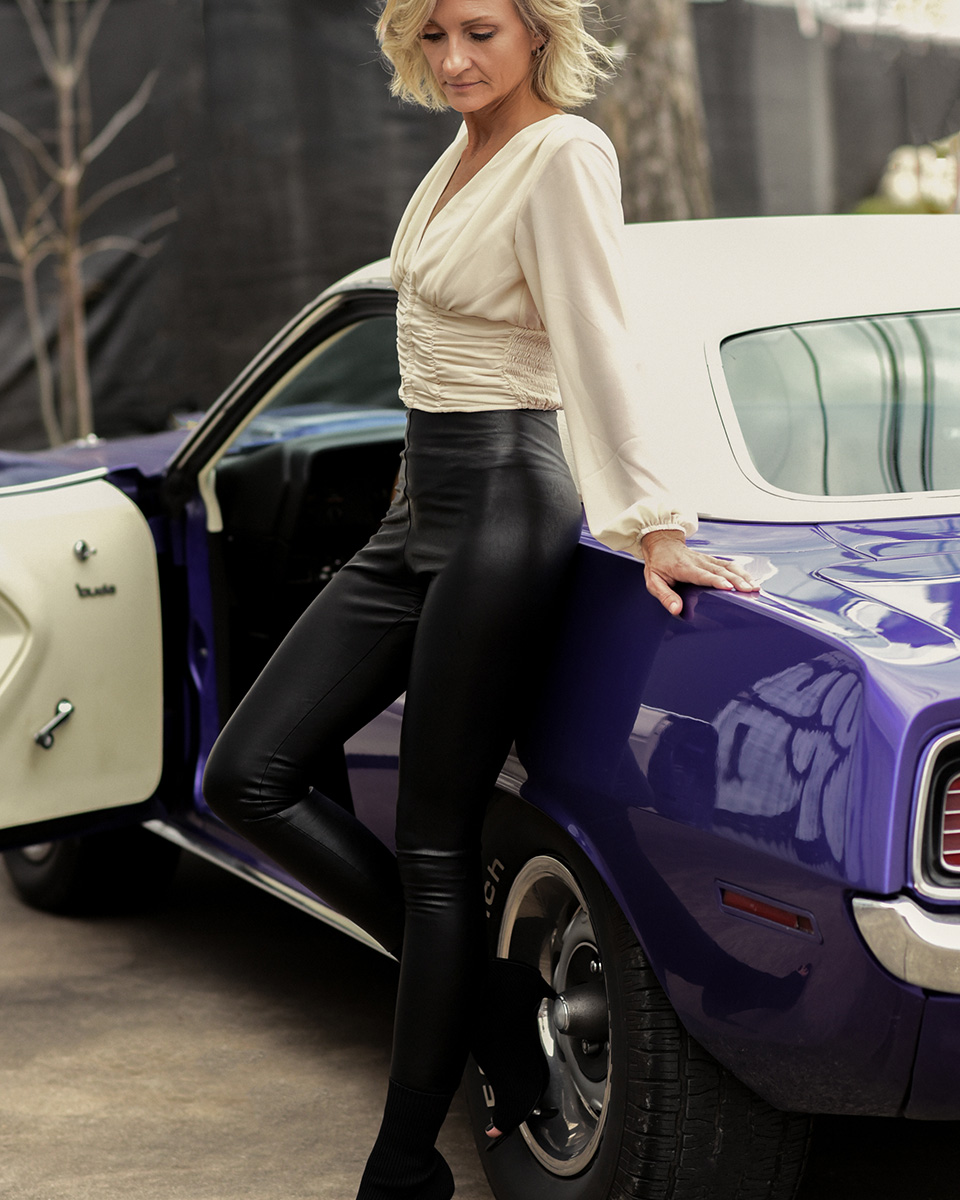 STILL, HAVE QUESTIONS? LET'S CHAT.
we'll see if COMMIT. is right for you.